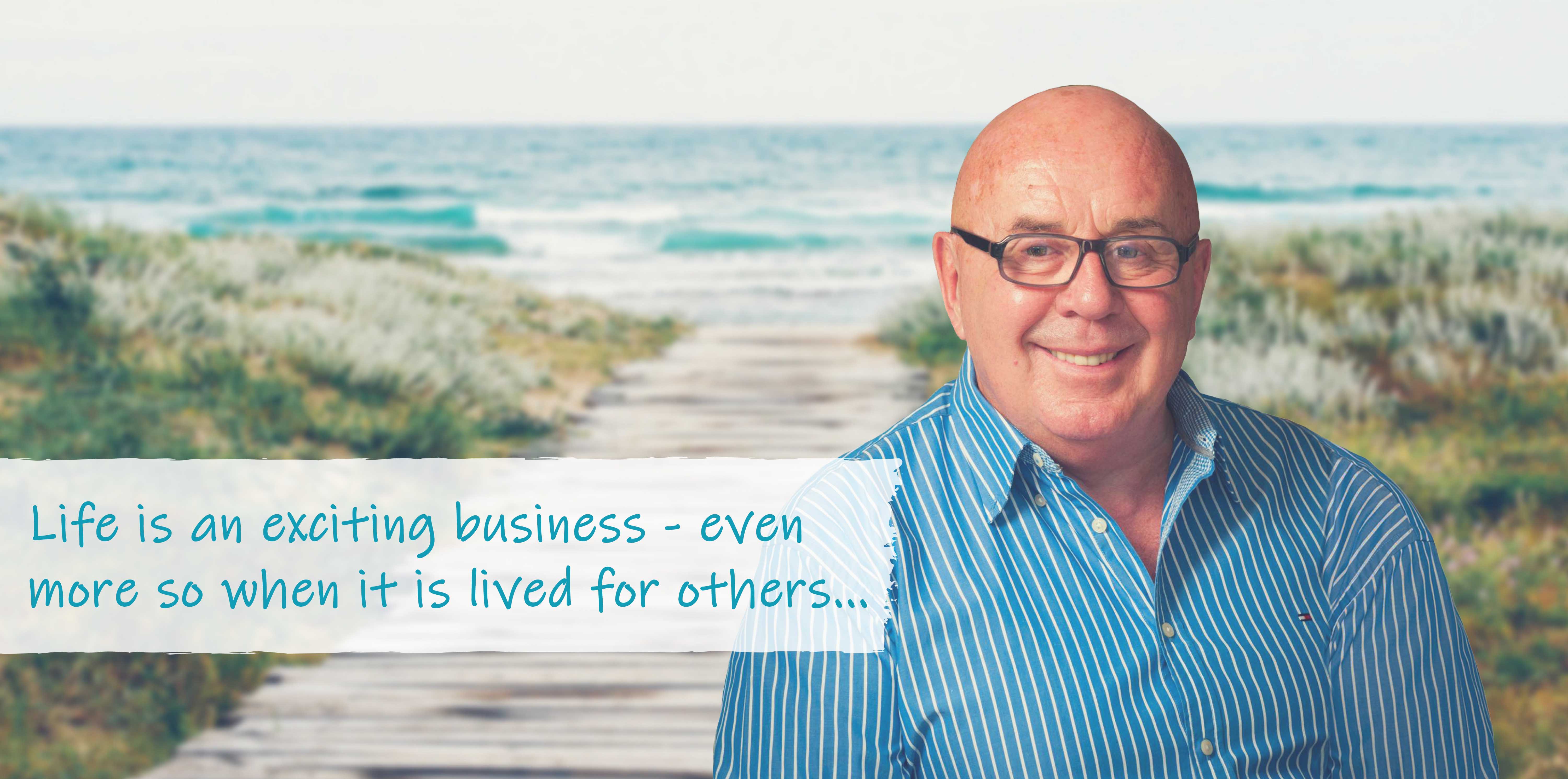 SERGIO MARESCA
Sergio has had and continues to have a fantastic life!
The secret of his success is that very early on in his life, Sergio discovered his life calling and passion as an educator. This calling has provided him with opportunities to travel, work and live all over the world.
With his thirst for knowledge, Sergio obtained an honours degree in law, and degrees in modern languages and education from three high-ranking universities. This led to his teaching of Italian, law and economics in England before then becoming the Head of The Department of Modern Languages on The International Baccalaureate Programme at the prestigious Collegio Viaro in Barcelona, Spain.
Sergio then emigrated to Australia where he taught Italian and Spanish at The Institute of Modern Languages at The University of Queensland and also became Head of The Department of Modern Languages at The Southport School (TSS) on the Gold Coast of Queensland.
At the age of 41, Sergio left the security of tertiary and secondary education, and followed his passion as an educator, in the international commercial world.
For over 30 years, he enjoyed spectacular success and became a world-ranked international multilingual, motivational speaker and business consultant and an author of several books.
He gave inspirational business presentations to international conferences and multinational corporations in English, Italian, Spanish, French and German. On the international business speaking circuit, he was known for his unique expertise in dealing with "corporate psychopaths".
Sergio is a Fellow of The Australian Institute of Managers and Leaders. For many years, Sergio has continued to incorporate volunteering in hospices, nursing homes, schools and prisons, into his busy speaking schedule.
SERVICES
Are you interested in transformative change?
Sergio is a mentor, life coach, public speaker and author – widely known for his charisma, depth of knowledge and ability to connect – his name and reputation says it all…
Julie Anthony, Australia | Australia's Loved Superstar
"What a joy it is to be a friend of Sergio's and to see at first hand the inspiration he brings to all! He is an absolute inspiration to all the many lives that he touches. Sergio always gives so much of himself in everything that he does for the benefit of so many."
Brian Tracy, U.S.A. | International speaker and best-selling author of "Maximum Achievement", "The Psychology of Success", "Advanced Selling Strategies", "Success is a Journey".
"Sergio is among the world's leaders in performance improvement. He will change your life and business."
Christer Sjostrom, Sweden | The CEO and President of AudioDev
"Over the years, Sergio continues to work co-creatively with my teams, on projects in America, the UK, and Scandinavia. He is the very best in the world at what he does – that's why I call him over, again and again!"
Derek Duffill, United Kingdom | The Managing Director of Energ Pic U.K
"Sergio is a truly world class, gifted, keynote business speaker and corporate trainer, who will take your people, your corporate culture, and your bottom line, up to the next level, again and again! I have seen him change lives and businesses in the United Kingdom."
Patrick Hoiberg, Australia | Former President of The Australian Institute of Chartered Accountants
"Sergio is charismatic, thought-provoking and inspirational. His presentations have great intellectual substance and precision, and overflow with real-life case studies. He initiates state-of-the art in all that he does."
Mervyn died today.
I met him in a palliative care ward.
We held hands and his last words to me, were:
FOLLOW YOUR DREAM!!
When the pupil is ready, the teacher will appear.
Thank you for being my teacher today, Mervyn.
I needed to hear your advice.
And you knew that.
COMING SOON! Podcast: Sergio Sessions