Who is Sergio?
Sergio Carlo Maresca
Dramatically Improves Your Bottom Line by
Creating A Pa$$ion For Profit in Your People
Through
Your Absolutely Results-Focussed Corporate Culture
International business advisor, Sergio Carlo Maresca, is ranked in America, Europe and Australia, as one of the most exciting multilingual motivators, keynote speakers, corporate trainers and best-selling authors, in the world today.
Sergio has vast business experience with companies of all sizes and has a unique ability and magic to encourage and motivate business people to do things better. His presentations are powerful, resounding and memorable, and many attendees stay in touch with Sergio in ensuing years to let him know how he has helped them, their businesses, and their family lives.
Sergio will custom design and deliver for you, uniquely dynamic programmes and presentations in corporate culture, leadership, strategic planning, change management, sales, customer service and personal development.
Sergio's business career began at 6, using his multilingual abilities to sell to tourists in Italy.
A sales manager at 8, he then went on to sell encyclopedias, fashion merchandise, real estate, stocks and shares, and very successfully run his own businesses.
He became a lawyer, and has an honours degree in law, and also degrees in modern languages and education from three high-ranking universities.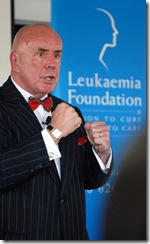 Sergio's passion is the world of business and peak performance.
He works around the world in several languages, including English, Italian, Spanish and French.
Sergio is a Fellow Of The Australian Institute Of Management.
Sergio researches and customizes each conference and training workshop programme and presentation to fit your unique corporate culture needs and vision, down to the very last detail.
Sergio guarantees that:
He Will Make You And Your People
Laugh – Think – and Cry!
Above all, he will CREATE A PA$$ION FOR PROFIT IN YOUR PEOPLE and dramatically improve your bottom line!